Power independence for homes & business
Anywhere, Anytime & Always – With COMP All-In-One Lithium Battery Energy Storage systems (ESS) & Microgrids
COMP HC systems are designed as compact independent micro-grids to harness power from solar, grid or generator and provide power on demand to the loads. They function both as off-grid or on-grid systems
COMP All-In-One Lithium Battery Energy Storage Systems (ESS) & Microgrids
Harnesses Power from Solar, Grid or Gen, store it & Power the Loads on Demand
COMP HC Systems – The #1 Choice for Realiable Clean Power Supply 
They come fully equipped as All-in One plug and play systems with following components:
Durable lithium batteries to store the power.
Battery management systems (BMS).
Hybrid inverter.
Solar charge controllers and energy management software (EMS).
Uninterruptable power supply (UPS) system
Intelligent display with real time system information.
Remote monitoring for some systems.
All components are factory installed, harmoniously matched and tested.
Systems are environmentally friendly, noiseless , no poisonous gases and are safe.
Just connect to solar or grid and start enjoying uninterrupted reliable power always
Users include homes, schools, office, Banks, ATMs, Universities, hospitals, clinics, laboratories, villages, Agriculture, rural electrification, churches, businesses, out door activities and many unlisted applications.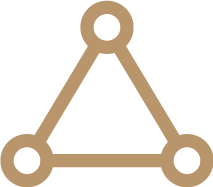 How COMP HC Systems (ESS) works:
COMP HC Systems can be automatically charged with solar, grid or gen.
The power is stored safely in the system and powers the connected loads on demand.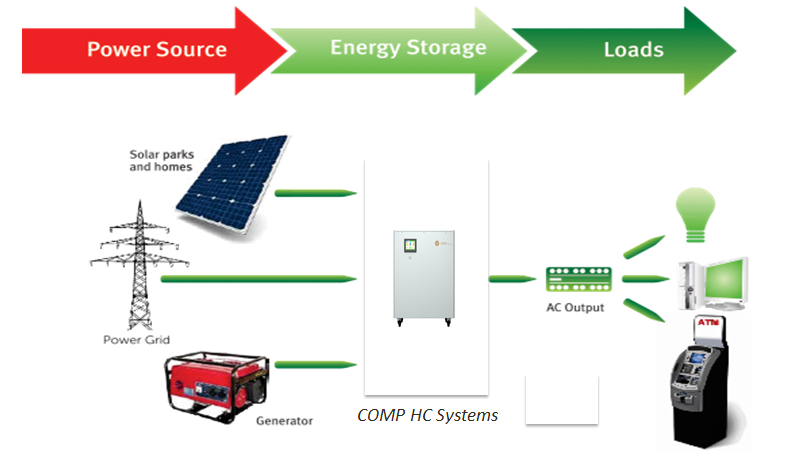 Why COMP Systems – Your Benefits

Reliable All-In-One Energy freedom right away.
Robust, durable Power systems
Customised for tough African environment.
Working temperature range 0°C – 45°C
Fast charging of systems in a few hours.
Our Lithium batteries outlast lead acid batteries > 8x
 Great Economic Value and independence
Go off-grid with solar and save huge cash
Fully charge system with gen in about 3h and save up to 70% on fuel.
System automatically powers loads by grid outage.
Maintenance friendly
Environmental friendly and compatible!!
Clean energy with solar.
No noise or poisonous gasses.
No carbon dioxide emission
Systems are very compact and decorative.
All-In-One true Pure Plug and Play systems
Systems come complete factory equipped with Lithium batteries, battery management system (BMS), hybrid inverter, charge controllers, chargers, Energy management software, UPS and intuitive display panels to keep you informed of system status always.
Just connect to solar or grid and start enjoying your power freedom!!
High Quality systems
5y battery warranty for Home, Office & Commercial systems
2y for mobile systems
Professional pre- and after sales services